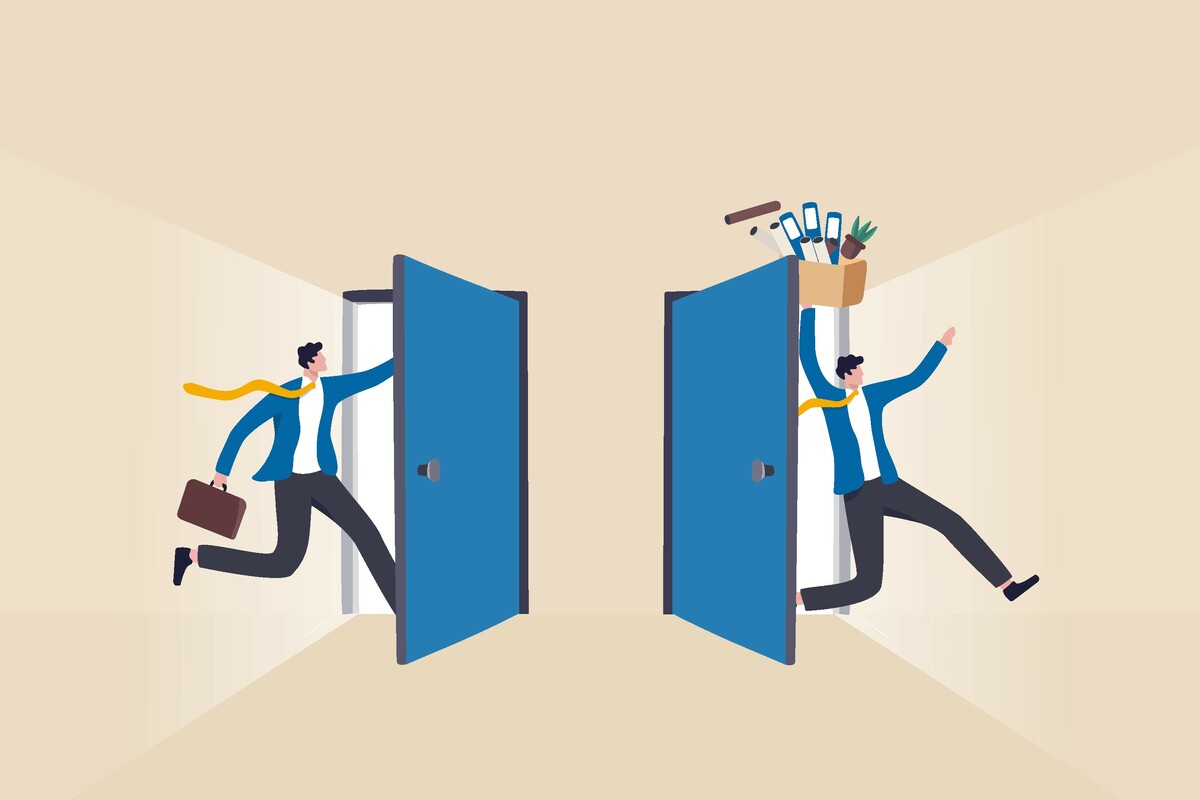 6 Ways Small Businesses Can Compete With Big Business
When Workhuman opened its annual kickoff meeting with virtual entertainment by a group of musically gifted employees, co-workers were blown away by the talent. "Most of us didn't realize there were so many talented musicians in the business," said Steve Pembertondirector of human resources of the performance management platform company.
Showcasing their non-work related skills is just one of the ways Workhuman engages staff so they feel valued and involved. It is an important part of the company's strategy to attract and retain talent. Like so many other small businesses, Workhuman strives to compete with much larger organizations with deeper pockets for the record number of people looking for their next job.
What can companies do to recruit the best workers if they can't always compete on wages? Here are some expert tips for not only attracting top finance talent in a highly competitive market, but also for retaining your existing workforce.
1. Understand what people expect from employers
For some, a higher salary is what matters most, but other factors also come into play. A recent Gallup poll revealed that nearly two-thirds (64%) of employees are looking for a significant increase in income or benefits when deciding whether or not to take a job with another organization. But almost as many (61%) seek better work-life balance and better personal well-being. Additionally, 58% want a position that allows them to do what they do best.
"Money is one element of that, but at the end of the day, people don't quit their jobs for more money. They make leaps for work-life balance; Culture; meaningful work; and the feeling of being valued, growing and developing," said the human resources consultant Heather Albaranoowner of RCR Consulting.
2. Put your best face forward
What does your website say about your organization to potential hires?
"Sell the unique sizzle of your business," says Joslyn Osborn, partner and national director of finance and accounting placement, at executive recruiter Vaco. "Company culture and reputation are more important than ever to employees, so it's important to know your company's differentiators, especially when it's time to hire."
Albarano recommends securing employee testimonials for the Glassdoor careers page and employer review site. Use the Careers page to communicate core values ​​and employee value propositions.
Supply chain technology company Transfix uses storytelling to help communicate company values ​​to current and potential employees. Its first environmental, social and governance (ESG) project report, available on its website, reflects how the company's values ​​align with what is important to employees. It documents everything from the organization's sustainability efforts to diversity, equity and inclusion (DE&I) initiatives.
"Sustainability and working for a mission-driven company are important for a new generation of workers who want to feel connected to a company and its mission. We work hard to make sure this is well understood about us," said Transfix's chief financial officer. Christian Le.
3. Rethink job postings
More and more organizations are moving away from primarily competency-based job descriptions to focus on the culture of the workplace and why people love working there.
"Jobs should be from the perspective of the candidate, saying, 'These are some of the things you get from us.' Include information on work-life balance, flexibility, paid vacation packages, and interesting or creative perks if you have any," Albarano said.
Osborn says this is especially important for in-demand talent such as CPAs and accountants. "How does your company's culture, benefits, and reputation compare to the competition?" Are there ways to sell your business more effectively in job descriptions? " she asked.
4. Communicate how they will have an impact
According to McKinsey & Company research, 70% of employees say their sense of purpose is defined by their work. That's why recruitment and retention efforts should help people see how the company will allow them to do what makes sense.
"The advantage of a company of our size and our experience is that there is a real mission here. We can tap into financial talent and say, "You won't be employee number 8,000 working on a small project, you'll be an integral part of a team that will take us to the next level," Lee said.
Lee pointed out that communicating the technology company's workplace culture is particularly important to his company. With plans to go public, it is looking to add 10-15 staff members to its finance team this year.
Human Resources Director of Transfix Brian Christian knew the company's efforts to communicate mission focus were working during a recent conversation with a new hire. She acknowledged that she had no experience in the supply chain industry, but had a desire to do meaningful work in a company that excited her. That's why she joined the firm.
"It was because of our storytelling about how what we do here has an impact, whatever function we're in," Christman said.
5. Examine how and where the work is done
Remote and hybrid work options are table stakes for the COVID-19 era workforce. But taking a fresh look at who's doing the work and where they're doing it isn't just about choosing how much time to spend in corporate offices. Organizations located in regions with high cost of living are increasingly reducing their salary expenses by creating remote teams located in less expensive regions.
"We are now seeing companies sourcing, recruiting and locating talent in countries where they never would have done this before. For example, if I need to hire an FP&A analyst, I can find them at half the cost at the same skill level looking globally," said Bjorn ReynoldsCEO of Safeguard Global, a workforce management platform.
Reynolds also recommended preventing burnout by adding temporary staff as needed. "We are a growing organization. We keep and reward a core team and when projects come in we temporarily increase staff so we don't drain our core resources," he said.
6. Show your appreciation
A recent Workhuman report found that workers who had been let go in the previous month were:
Half as likely to look for a new job

More than twice as likely to be highly engaged

More than twice as likely to feel respected at work

More than three times more likely to see a growth path in the organization
"We know that American companies lose more than a trillion dollars a year due to voluntary turnover and disengaged employees," Pemberton said. Some of that can be avoided, he said, by showing gratitude and concern for employees as individuals.
"The nature of how we interact in the world of work requires us to adopt a transactional mindset, we schedule a call, send the agenda, cover the agenda and move on to the next meeting. There's no time to catch up on holidays, kids going back to school — the things that drive workplace culture," he said.
To become less transactional, make employee engagement a priority. "Be more specific about the moments that matter — those conversations that normally happen outside of the meeting or when you meet in the room," Pemberton said.
Public recognition helps people feel more respected, connected to colleagues and company culture, and appreciated. Recognition is even more important in a remote working world, adds Pemberton. "It's not just about acknowledging your good work, but doing it in a way that everyone else sees it too. It has a powerful positive impact on team isolation," he said. he declares.