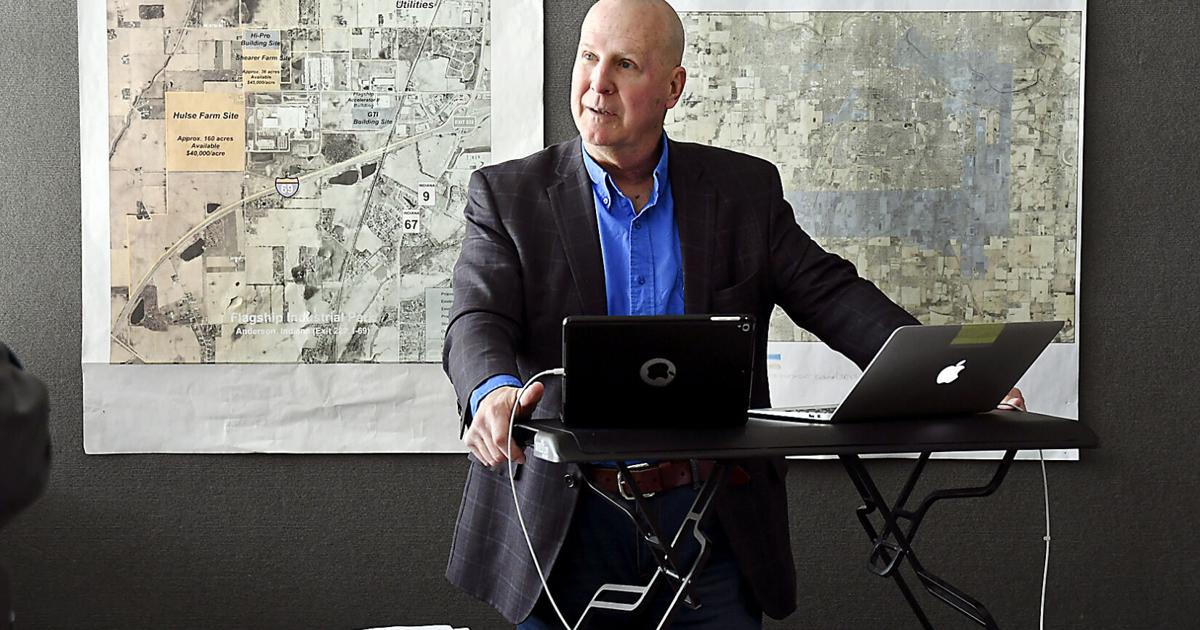 From Okla to Hoosier State, small-town life suits Winkler | Annual Report
ANDERSON — For the past 13 years, Anderson's economic development efforts have been led by Greg Winkler.
Winkler served the past six years as director of the economic development department in the administration of Mayor Thomas Broderick Jr.
Previously, he worked four years as a consultant under the administration of Mayor Kevin Smith and four years as Director of Economic Development.
Winkler, 60, grew up in Bartlesville, Oklahoma.
"I tried my best," he said when asked about his participation in high school sports. "I played football, baseball, wrestled a little and tried boxing until I got my nose broken a few times."
Winkler said Bartlesville has that small-town feeling, like Anderson.
"There's a reservoir in Oklahoma that still says Winkler Oil Company," he said.
His grandfather and great-uncles had direct Cherokee ancestry; during the Oklahoma land rush they settled on Indian land.
Winkler also worked as a cowboy and has a belt buckle he won at a rodeo.
After high school, Winkler traveled to Texas to attend Gulf Coast Bible College and earned degrees in behavioral science, theology, and a minor in business economics.
"I came to Anderson in 1984 to attend Anderson University seminary," he explained. "I didn't finish seminary, but I was ordained a Church of God minister and pastor at the North Side Church of God in Muncie for four years."
Winkler said he then realized the need to follow a different career path and enrolled in the College of Architecture at Ball State University.
"I realized after the first summer that I was going to make a bad architect," he said with a laugh. "So I changed and entered the master's program in urban and regional planning."
Winkler went to work for Bonar Engineering in 1991 from 1998, then worked for Jacobs Engineering.
"I was in Las Vegas leading engineering sales for Nevada, Arizona and Utah," he said. "We just happened to be awarded the design and build contract for the reconstruction of Interstate 15 that runs through downtown Salt Lake City.
"He was preparing for the Winter Olympics in Salt Lake City," Winkler said.
He worked on the expansion of the Las Vegas Convention Center, the First Federal Courthouse, and the Las Vegas Justice Center, as well as numerous bridge and road projects.
Winkler came to Anderson in 2004 to work for the Smith administration.
When Smith lost his bid for a second term in 2007, Winkler started his own site selection consulting firm.
Smith hired Winkler to head the economic development department during his second term, then Broderick asked him to stay on.
He moved to Anderson in 2018.
"I love climbing," Winkler said of his hobby. "When I was in Las Vegas, I took a few classes and learned the basics of rock climbing and abseiling."
He is married to Tonda, who is a registered nurse, and travels extensively for various jobs.
To follow Ken de la Bastide on Twitter @KendelaBastide, or call 765-640-4863.