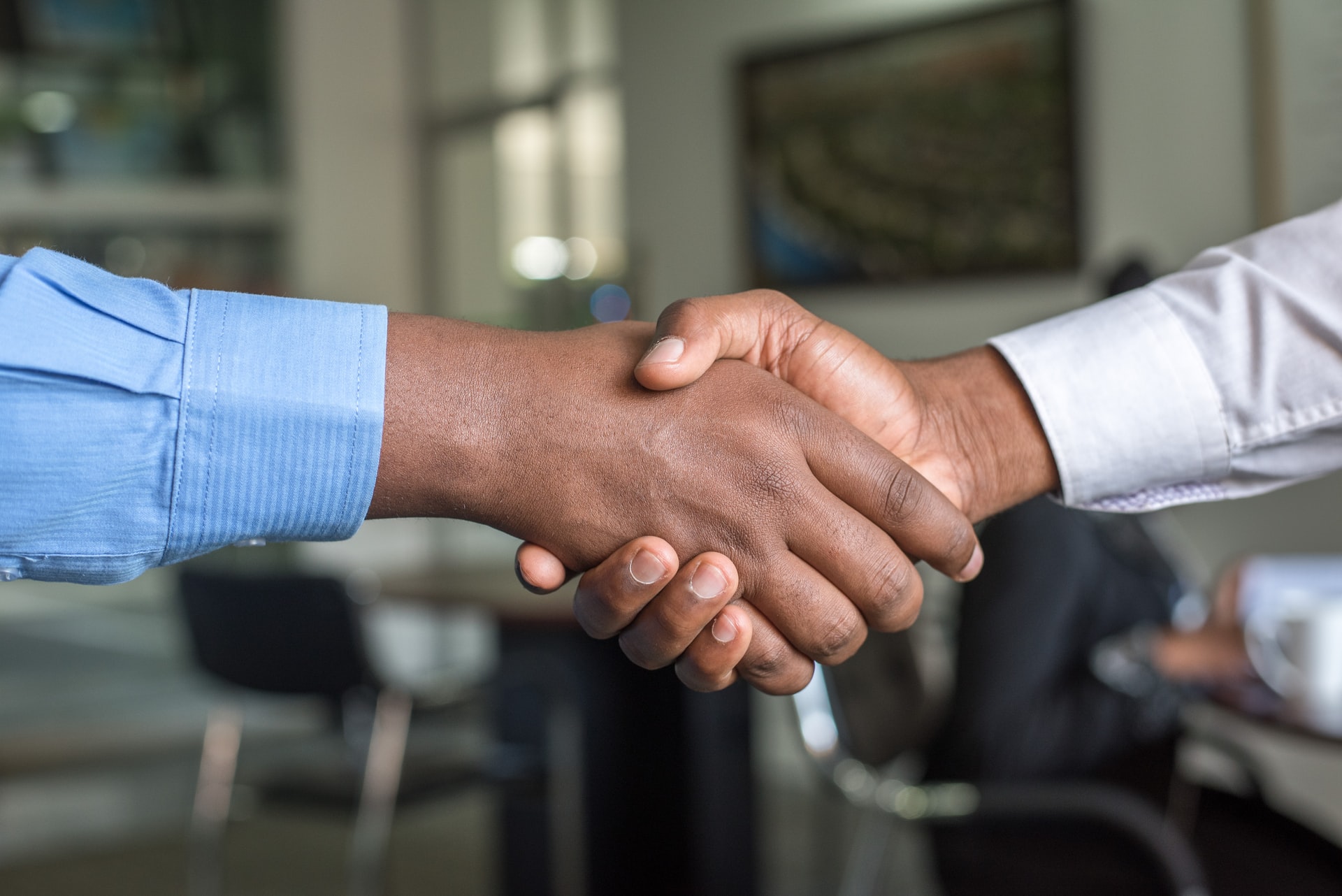 How can small businesses attract top talent?



Article by:

Alyse Falk, freelance writer

|


Alyse Falk, freelance writer

February 1, 2021

Business is closely related to people. It is important for companies to have their customers, reliable partners and professional employees. And today we will tell you how to achieve the latter. From the article you will learn how to find, attract and retain valuable personnel in your team for a long time.
The main step: realizing the power of small business
Big companies have a lot to offer candidates. In particular, a prestigious workplace, guarantees in the form of a long company history, etc. However, people are looking for more than that. By understanding your advantages as a small business, you can offer more:
Less bureaucracy

. In small businesses, close relationships are formed between people. And this applies to both department employees and management.

A team is a family. This point is a continuation of the previous one. Close relationships lead to more sincerity in communication. Small business owners view employees not just as a "work force" but as members of a corporate family.
Wide range of responsibilities.

This is important for proactive people. Large companies tend to specialize in each position. The person has limited competence. As a result, the ideas of proactive and motivated individuals will go nowhere. Small businesses can provide broader skills and increase the range of employee responsibilities.

More possibilities.

This may seem odd, considering it's a small company. However, in some areas you are really able to offer more to employees. In particular, in terms of position and schedule. These are the small businesses that offer great job flexibility, a variety of vacancies, and a pace of career growth.

Individual approach. Working in a large company, a person is forced to arrive at the agreed time and leave at the end of the working day. Changing such a schedule is a complex process. However, in a small business everything is easier. If a marketer asks to work remotely on Fridays, you can afford it. The main thing is that the work is done efficiently and on time.
6 steps to help small businesses attract talent
Login
The interaction between employer and employee is also a relationship. Candidates want to know who they are dealing with. Thus, after describing the company's mission, values ​​and development vision, you will reveal a little about it. Applicants will be able to choose an employer that matches their worldview.
This step is also beneficial for the company. After building a team of specialists who share the brand values, you create a reliable backbone of your business. Plus, you get loyal employees.
Determine who you need
It is difficult to find the right person if there is no understanding of the skills and knowledge they should have. Define it yourself and explain it to candidates.
What to put in the job description?
Required Skills.

Expectations of a specialist when hiring.

Algorithm of the process of adaptation and transition to work.

Duration of position (seasonal, temporary or permanent).
Personalize Opportunities
An effective way to attract talented staff is a relevant offer for a specific candidate. For example, you need a junior specialist. Candidates are likely to want to know if there will be a career opportunity. If yes which.
For candidates for a high position, the priorities will be completely different. A person looking for a managerial vacancy is unlikely to be interested in advancing their career. It is necessary to offer something more interesting, for example, company shares.
Remember that small businesses are more flexible than corporations. Therefore, you can make the vacancy more interesting. Make sure the vacancy is written correctly and contains no errors. Before publishing it, use a service like Grammar or submit the text for proofreading to resume writing. This will help avoid typos and build a positive company image.
Know where to find
The practice of small, fast-growing companies shows that the way they source candidates can affect the outcome. This experience is worth using.
These organizations manage to hire long-term employees in 66% of cases. In addition, they are specialists in different fields. Specifically IT, sales, marketing and project management.
Sources:
talented students

(53%)

;

the social networks of employees, including those who no longer work in the company (45%);

recommendations from investors, partners and colleagues (41%);

talented students from vocational schools (30%).
Automate your search
Recruiting for small businesses is a task that requires a lot of time and effort. Also, the most resource-intensive stage is the upkeep stage.
Nearly 90% of owners agree that they are personally involved in finding employees.

The entire hiring process takes 1 month for 50% of small businesses. 40% spend twice as much time on it.

Finding an employee costs small businesses $3-5,000.
Therefore, it is worth simplifying the process. For example, through automation. The speed with which technology is advancing allows them to perform many tasks as well as humans. Sometimes it's even better.
AI is able to:
Write job descriptions. Machine learning technologies extract and analyze huge amounts of data. Based on this, recommendations are made to improve the ad. As a result, you get an effective job description.

Resume preview. AIs are able to filter out candidates who do not match certain criteria. For example, in terms of level of education or experience.

Communication with candidates. The technology allows you to personalize the automatic delivery of personalized messages.

Selection of candidates. Thanks to NLP, artificial intelligence recognizes emotional signals and analyzes recorded interviews. This is especially true if, for example, you are looking for a crisis manager.
Give time to speed up
This is especially important when looking for a seller. The activity of each company has its own specificities. As well as the product. A person who arrives at a position needs time to study the product and the specifics of the company. By providing this, you will facilitate the adaptation process. And it's already a good start to a relationship.
What can be done?
Plan your sales with adaptation in mind. A slight drop in performance during this period will be cheaper than a repeated search for a specialist.

Competitive salary. Track sales reward offers.

Create a solid and achievable sales reward plan.

Be honest. This applies to the sales plan, rewards and reward systems. To retain talent, you must explain to them when, how much and on what terms they are paid. Clarity and conciseness are the keys to trust.
Abstract
Finding the right employee is not just a test of skills. It's important to find someone who is passionate about the same idea as you. Remember that you are not in competition with companies. Small business is a different world. Here, the relationship between employer and employees is constructed differently. This is what you can offer specialists.