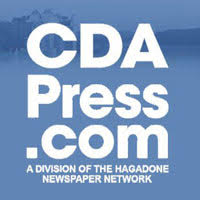 inside My Turn: preserving the small town atmosphere of Rathdrum
On the evening of the Rathdrum Candidates' Forum, some of the city council candidates were quick to blame the current elected officials for the rapid growth in the city of Rathdrum. All the candidates have said that growth is going to happen, and you can't stop it.
Some of the candidates said the city should only allow large lots in the city in the future. The majority of existing homes built in Rathdrum are on medium to small lots. This helps give Rathdrum its small town character.
Interestingly, most applicants live in medium to small sized housing. One of these candidates lives in a subdivision with the smallest lots in the city and only pleads for larger lots. He also said he wanted the government to control the number of houses that could be built in the city. Tell people where they can live, what they can do with their property and when they can do it. Is this the kind of control we want the government to have in Idaho?
The contestants said they wanted their children and grandchildren to be able to come home, but they also wanted to make sure that any new lots were bigger lots. These are traditionally the most expensive homes that young families with children cannot afford.
Comments have also been made that current elected officials have not listened to the residents of Rathdrum. Our comprehensive plan, which was just adopted in September, shows exactly the opposite.
Rathdrum took two years to make sure we were listening to the residents. In our Spring 2021 Resident Survey, residents said they would like to see less density in our city. The compensation plan recommends the elimination of the R-3 zoning (small lot). Residents demanded more buffer green space along the highway, more walkable paths, a mixed-use business style, small-scale shopping areas, no self-storage along the highway and the comp plan has everything included in the plan.
Time and time again, residents have asked Rathdrum to maintain the feel of a small town. Within Rathdrum we have a balanced mix of large, medium and small areas. These areas allow families of all ages, sizes and financial capabilities to live in Rathdrum.
Over the past five years, the city has annexed 1080 acres of property to the city. The majority 58% (634 acres) zoned commercial and industrial in hopes of creating more jobs for those who live in Rathdrum.
We have businesses considering and preparing to relocate to Rathdrum, including Kootenai Electric Headquarters. 436 acres were zoned residential, 40% (176 acres) zoned R-1 (large lots), 36% (156 acres) zoned R-2 (medium lots) and finally 24% (104 acres) zoned R-3 (small lots) with a restriction that no more than 10 acres could be used for apartments and the remaining 94 acres should be single-family dwellings. The remaining 10 acres are donated by the developer for a new elementary school as requested by residents.
One of the wonderful things about Rathdrum is the small town feel where people help people. We get to know our neighbors and we work together. People of all ages, financial backgrounds, and family sizes live in Rathdrum because they love it. Do we really want a future where new growth alone allows those with super high incomes to afford housing?
If so, then where will our children and grandchildren live when they grow up? Where will the workforce live? They will not be able to afford these types of houses leaving mom and dad's house, returning from technical schools, universities or the military.
Please carefully review all applicants before making your choice. I encourage all residents to come out and vote.
---
Vic Holmes is the mayor of Rathdrum.