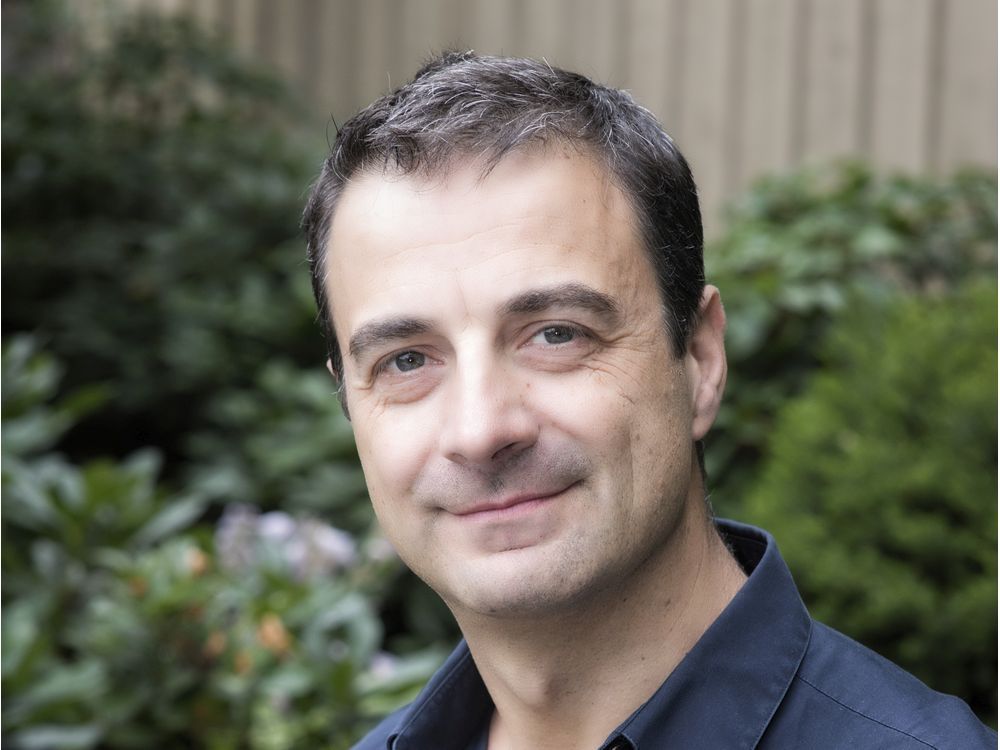 Kalla returns with a medical thriller that challenges the secret of small towns
The Darkness in the Light, by Vancouver author and physician Daniel Kalla, takes readers to the northernmost town in the United States, where a psychiatrist tries to figure out what causes the death of his patients.
Reviews and recommendations are unbiased and products are independently selected. Postmedia may earn an affiliate commission on purchases made through links on this page.
Content of the article
Daniel KallaSt. Paul's Hospital emergency physician and prolific thriller writer, is back and this time his 13th novel is set in the northernmost city in the United States, and mental health is the headline act of the story.
Content of the article
His latest and best-selling book, Lost Immunity, was recently announced as a finalist for the Crime Writers of Canada Award of Excellence for Best Mystery Fiction.
In his new novel Darkness in light, a psychiatrist's patients die. The question is, are these suicides caused by a new antidepressant or murder in the mix?
Postmedia News got the busiest and best-selling Kalla to discover his latest book: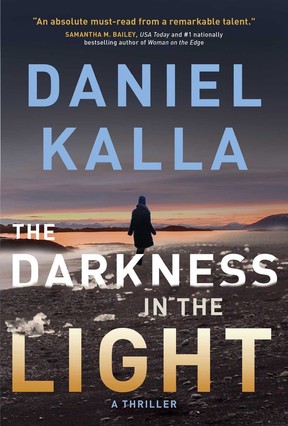 Q: What was the seed of this story?
A: It was all about the twist. I had an idea for a surprise turn in a mystery that I had never seen play out this way before. And I slowly built the rest of the story around what I hope and believe is a killer twist.
Q: Your protagonist, Dr. David Spears, is very empathetic and flawed. What should your main characters have to make them interesting first to you and then to the reader?
Content of the article
A: David is a dedicated psychiatrist whose empathy comes, in part, from struggling with his own mental health issues, including a previous suicide attempt. He is also still dealing with the end of his marriage and the physical distance from his teenage daughter, who is his world. I think it's his flaws that make him so endearing.
Q: Tell me about the name of the new antidepressant in your Ketopram book?
A: Ha ha. I was just scrambling to find a fake drug that seemed legit.
Q: You have a psychiatrist in your novel who is financially tied to a drug he is promoting. Is this something you've seen in the real world?
A: To a degree. Pharmaceutical companies continuously sponsor research and continuing medical education in the academic world of medicine. But there are very strict guidelines governing conflict of interest and transparent disclosure for the doctors involved.
Content of the article
Q: Why did you choose Alaska, and more specifically Utqiaġvik, as the main setting for this book?
A: Ever since I read The Girl with The Dragon Tattoo, I've always wanted to write a Nordic Noir thriller. And this novel had to take place in an extremely remote place. I was thrilled when my daughter suggested Utqiaġvik, which is the northernmost town in North America. It is a unique, complex and beautiful city that has the added benefit of being accessible only by air. In a way, the city itself becomes a closed-door mystery and a character in the story.
Q: Did you spend any time up there?
A: I wish. I wrote this novel at the height of the pandemic, when travel was nearly impossible. But I read and watched everything I could about the city. There are amazing travelogues online about Utqiaġvik. And I can still see the images of the city in my mind.
Content of the article
Q: Most authors said they were very productive writers during the COVID-19 lockdown, but I guess that wasn't the case for you because of your job?
A: I always write. It's often my best way to decompress after work in the ER. And, as you can imagine, there have been a few workplace stressors during the pandemic.
Q: When do you usually write?
A: Every time that I can. I really don't have any particular structure to my writing days. As long as I have an idea and something to say, I can write. I've learned the hard way that it's not a good idea to try when I'm tired. Although I continue to break this rule at my peril.
Q: This book is lucky number 13 for you. Has writing books gotten easier since you started?
A: Yes and no. Certainly my storytelling technique has taken root over the years. But on the other hand, I am more self-critical and doubtful of my work than before. Ignorance was really bliss for me at first.
Content of the article
Q: I guess a lot of your research starts with talking to other doctors, so do the other doctors in the hospital rush into the rooms when they see you coming?
A: Now that's funny. Admittedly, one or two of my book ideas were born out of discussions with colleagues. But most did not. Each time is a little different. It can be an article I read, a documentary I see, a flippant comment I hear, or just a random thought. It's almost like I stumble upon a story through a new inspiration every time.
Q: Or do you often hear, "Hey, I have a story for you"?
A: Occasionally. But I think most people are too scared of becoming a character in one of my books to suggest one.
Q: Spears is forced to do teleconferencing/telehealth in this novel. You're an ER doctor, so I'm guessing you don't do telehealth/teleconferencing with patients, but what do you hear from other doctors?
Content of the article
A: Surprisingly, we use telehealth in our emergency department to follow up with our patients. But as I point out in the novel, it's a mixed blessing, especially for psychiatrists, who rely on visual cues to assess their patients. Telehealth offers all the amenities in the world, but there are intangibles that don't transcend the screen.
Q: What has been the hardest time for you over the past two pandemic years?
A: The day I intubated my first patient who had COVID. The poor man was terrified and alone as his wife was not allowed into his room due to her infection. And I walked out of the hospital at the end of my shift and straight into an anti-mask protest where one of the protesters, who recognized me as a healthcare worker by my scrubs, yelled at me that COVID was a hoax. It was one of the most depressing times of my life.
Q: What is the baseline – what the story should have – for you when it comes to writing medical thrillers?
A: I don't have a particular baseline for an idea. For me, the litmus test for any of my novels is, "Would I read something like this on a plane or on a beach?"
Q: What disease, medical condition or plague has caught your creative attention these days?
A: You will just have to wait and see.