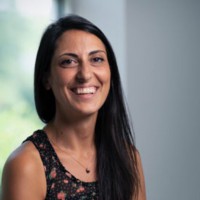 Pioneer of passion projects, stay independent
There is no doubt that the television industry is competitive and it can be difficult for a small business to break through the noise and find its niche. In 'Small Companies, Big Ideas', Realscreen chats with independent innovators and thrives, showing the improvised world that sometimes the best things come in small packages.
The Emmy-winning entertainment, production, publishing and sound studio Trailblazer Studios is its home away from home in Raleigh, North Carolina. And in this southern city is the nearly 20,000 square foot Trailblazer facility which features a soundstage, production offices, editing rooms, image finishing, sound mixing and other production services. Most recently, the company announced a one-of-a-kind television initiative with Reuters to adapt its highly acclaimed and award-winning investigative series. Body trade. Trailblazer, which delivered nearly 100 hours of original programming in 2020, currently produces top-notch, natural history, and premium docuseries for several networks, including National Geographic, OWN, and Discovery. Over the past 15 years, the company has developed a strong remote publishing and sound workflow and helps clients deliver content to HBO, Netflix, PBS, Amazon, and many film festivals including Sundance, Full Frame and Tribeca.
Below, four members of the Trailblazer executive team discuss indie's multi-genre roster and the ins and outs of staying independent and navigating a pandemic: Jeff Lanter, president / COO; Ashleigh DiTonto (photo above), senior vice president of development; Eric Johnson, senior vice president of sound and engagement; and Scott Roy, senior vice president of post-production
This interview has been edited for brevity and clarity.
Can you tell us about the origins of the company?
Jeff Lanter (left): Trailblazer Studios was founded almost 20 years ago by Tom Waring and Rick Duffield. They were both part of Lyricks Studios (Barney / Wishbone) and when Lyrick was sold to Hit Entertainment they looked for their next adventure. It was right in Raleigh, North Carolina.
At first we were going to focus on indie movies, but that quickly turned into unscripted TV when we hooked up with Figure 8 Films, which is also located here in North Carolina. We had a great relationship with them – we ran both companies the same way, so I think that's why we hit it off. From there we started to manage all their post / sound on their many hit series (and still do) but we also wanted to get back to creating our own projects and after a few years we started our own development.
How would you best describe your philosophy on evidence-based programming and how you develop / select projects?
Ashleigh DiTonto: When I started, Tom and Jeff told me I could shape the slate and the team however I wanted. This freedom and support was very empowering and it made me a better creative because I was in love with everything I was working on. So, I try to make my team feel the same, which is why the slate is extremely diverse, but full of passion. For me, I like my projects to answer the question, will this have an impact? Will he raise an unheard, ignored or silenced voice? And then can we make it entertaining for the audience to actually listen to? If I can answer all three with a "hell, yes" then I'm fine.
What is Trailblazer's strategy when it comes to breaking through the clutter and succeeding in such a competitive market?
Scott Roy (below): Collaboration is at the heart of our process. Being a small business in an atypical market was difficult enough to grab the attention of buyers. So that they trust us and believe in us, when it comes to delivering the end product, we had exceed all expectations in order to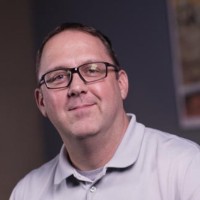 win and prove our worth. It was our small size and bootstrap mentality that allowed us to communicate quickly from top to bottom and everyone felt they had a role to play in getting the shows to the finish line. And believe me, the first ones were kicking and screaming! Now, with our proven end-to-end and remote workflows, we deliver the publishing and audio to other production companies, producers and filmmakers across the country, allowing us to share the 'love.
ADT: Knowing how to pivot, persevere and adapt. I am like a dog with a bone with my projects because I believe in them and I fight for them. We will re-develop a concept of 85 ways to adapt to the market or to the needs of a network. And we're creative with partnerships and attachments that may be out of the box or hard to find, but worth it if it can elevate the project and make it stand out.
How has the persistent COVID-19 pandemic affected the long-term outlook for your business?
JL: I think the pandemic has shown us all, no matter how many shows you have on your slate, anything can go away in an instant. This therefore forces you to rethink the way you set up your teams. It makes you rethink the way you attack projects. Listen, because we chose to be in Raleigh, NC, we always had to find a way to work remotely with other creatives and clients. It can be a hindrance at times, but now that everyone has a year of remote work under their belt, it's not that big of a deal. New and old customers trust us and our remote workflows that we've been building for over 15 years because the majority of our customers are not here in North Carolina. So I think we'll see that continue and probably increase when things get "normal" again.
What do you have currently in development that you can share?
ADT: In addition to our recently announced projects (partnership with Reuters bringing their Body trade investigation to detect and Red summer with Dawn Porter for Nat Geo), we have our new babies that we're ready to "share the screen" with and present with: an anthology series with Soledad O'Brien's production company, SO'B; an epic ocean series with Fabien Cousteau, Tom Dettweiler, Eric Strauss; and Sara Page's Discover Our Oceans organization as well as two projects with director Deborah Riley Draper.
What are some of the challenges of being a small business at a time when so many production companies are being taken over by larger multinational companies?
JL: We were very lucky. We are a closed business with owners who believe in taking our successes and putting them back into the business. We are constantly fighting the battle of getting too big because we like to be nimble. But it presents challenges: When you're a small business, everyone has to roll up their sleeves and do more. This "whatever it takes" mentality is great and customers love it, but sometimes it comes at a cost to the team. So we spend a lot of time worrying about burnout and how we protect our team while staying small.
ADT: I remember when I first learned that one of these acquired companies had 15 interns scouring the internet looking for talent / ideas all day, and I pretty much wanted to change careers knowing that we couldn't compete with that (or their insanely high option fees because intellectual property is king these days). But Trailblazer taught me that I don't have to compete. I can play a whole different game where we collaborate with like-minded creatives. It does wonders for my anxiety and our slate.
And conversely, what are some of the advantages or benefits of remaining independent?
Eric Johnson (below): Staying independent allows us more freedom of choice about the types of projects we do and just as important, we don't want to be part of it. It means a big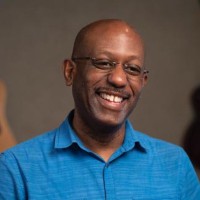 deals with us so that we can raise underrepresented voices and bring to light hidden stories that come from a place where we want to use our platform to be good citizens of the world.
ADT: Not to be redundant, but it is freedom for sure. We're so nimble and our roster is diverse because we don't have to be just one thing. We can just be good storytellers with a range of genres and formats appealing to the best people for the job. And there are a lot less meetings and paperwork.
What are the advantages and disadvantages of being based outside of the major US television centers?
ADT: It's a little different for me since I've always worked remotely for Trailblazer just outside of Manhattan. I can still present most of the major networks in person if needed. I've also lived in Los Angeles for over a decade, so I know there are benefits to being 'in it', but for documentaries and documentaries it mostly works to our advantage. Our stories and ideas don't come from hubs and we work with people across the states.
EJ: Today more than ever in the history of our country and indeed of the world, there is an increased awareness of diversity issues. Racial diversity, gender diversity, and regional diversity are more in demand than ever before, and as we all know from fact-based programming, stories can and do happen anywhere and everywhere.