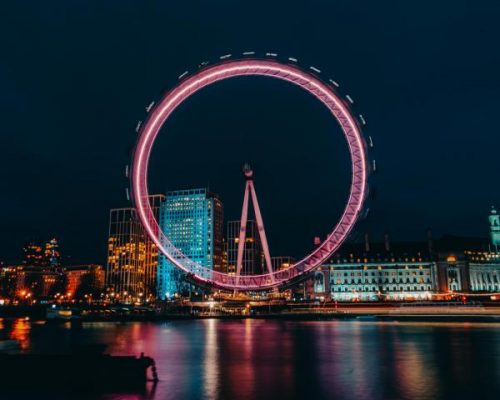 Quick Vacation Booking – Launched Small Group Travel Bookings for Hotels / Car Rentals
As travel restrictions ease around the world, more and more customers are looking to book vacations abroad. A travel website just updated its booking platform, so customers can find affordable travel options.
Henderson, United States – October 15, 2021 –
Bookingclub4u has announced the launch of its updated vacation booking website. The platform will allow customers to search and book flights, hotels and car rentals around the world.
For more information visit: http://bookingclub4u.com
This latest announcement will allow customers to find high-quality, yet affordable accommodation and transportation options for their next vacation.
International travel is finally back after stopping during the initial outbreak and peak of the pandemic. More and more countries are starting to accept visitors, and the demand for hotels and transportation to the world's major vacation destinations has increased dramatically.
Bookingclub4u responds to these trends by updating its website, so that customers can easily book vacations after missing international travel in the past year. The website is designed to help small groups find the best deals on hotels, flights and car rentals.
The website offers accommodation and transportation options for more than 1,000 destinations around the world. The company's experts have put together information and deals on hundreds of hotels and flights, so customers can always find the best deals available.
Travelers who already have a specific trip in mind can find hotels, flights and car rentals by entering their trip details into the website's search function. The platform's inspiring homepage also displays hotel and flight options for popular destinations for customers who don't have a specific destination in mind.
Bookingclub4u understands that even the best-planned vacations can come with unexpected problems, so their experts are available 24/7 to help their clients. Travelers can send company inquiries by filling out a short form on the website.
With this update, Bookingclub4u reaffirms its commitment to providing international travelers with the resources they need to plan their vacations. The company has also developed a solid reputation for its easy-to-use booking platform and high level of customer service.
A satisfied customer said: "I would like to sincerely thank Bookingclub4u for helping me plan my trip to France. Everything went well and we had a great time. "
Interested parties can find out more on Bookingclub4u and see their full range of booking options by visiting: http://bookingclub4u.com
Contact information:
Name: Richard
E-mail: Send an email
Organization: RCS Digital Ventures LLC
Address: 1545 Wigwam Pkwy apt 1632, Henderson, Nevada 89074, USA
Website: http://bookingclub4u.com
Version number: 89048971
COMTEX_395249207 / 2773 / 2021-10-15T04: 12: 43