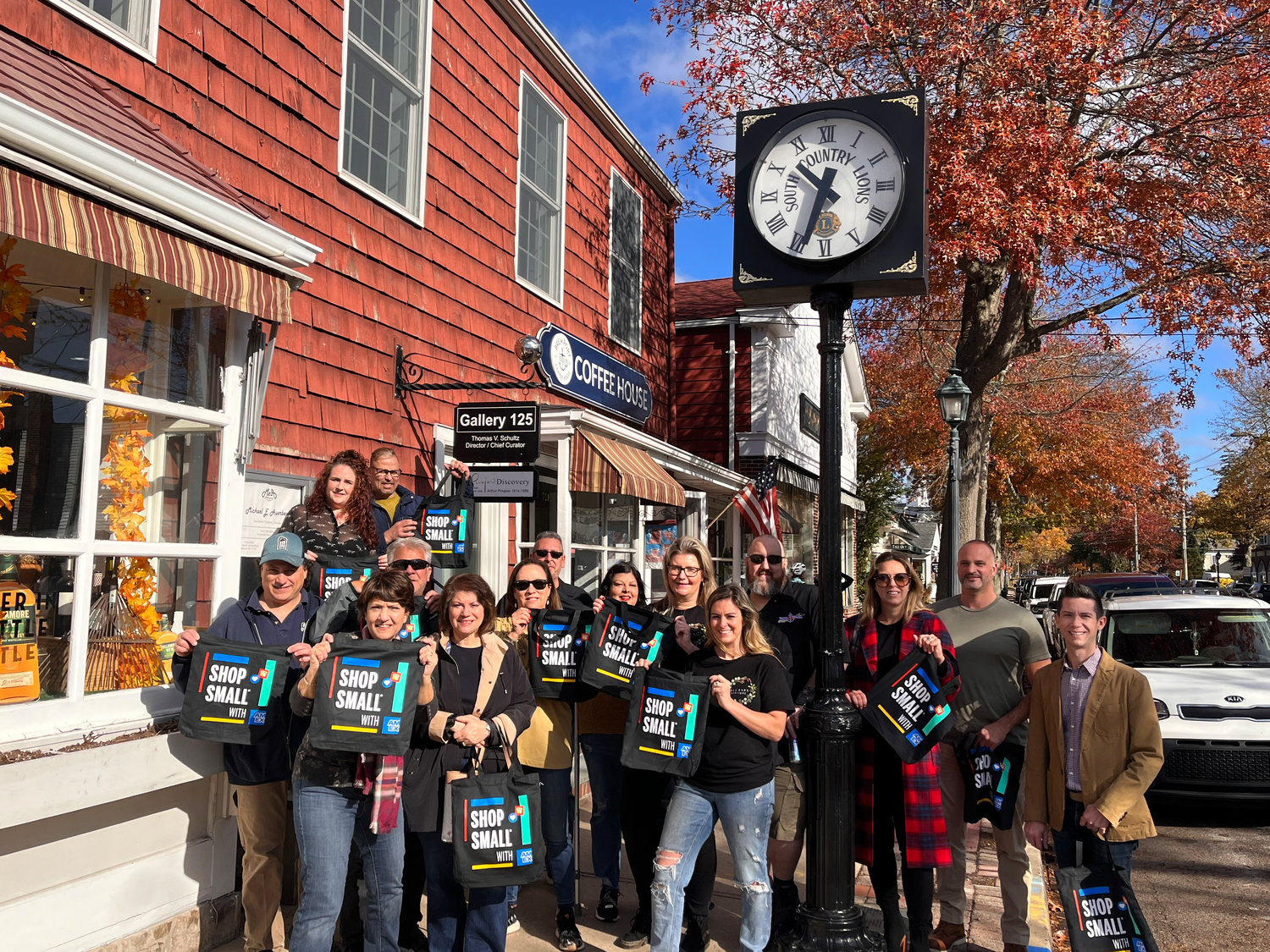 Show your love for your small town: shop small — buy Bellport
Nicole fuentes
Show your love for your community by shopping on Main Street.
Bellport Village stores are gearing up for Small Business Saturdays with special products and holiday items. According to LuAnn Thompson, vice president of the chamber and owner of Bellport Arts & Framing, Main Street stores make for a local and personal shopping experience and bring you a premium product. There is also a wide variety of jewelry, clothing, furniture, and home products.
"These are items you won't find anywhere else," she promised. "It's not just a tailor-made service. Each of our shops in this village goes out of their way to get the most unique items you could be looking for all day that you won't find online.
As part of some of the local offers, TOLA owner Alison Buck has promised shoppers gift bags along with promotions to be announced. For Thompson, she pointed out the gift items her shop has to offer, including stationery and art supplies as well as gift wrap and cards. Buck noted that his shop has plenty of comfortable winter clothing, including trendy sweaters.
Main Street, said Chamber President John Hannon, packs a punch, with not only unique finds specially curated by local store owners, but also opportunities to eat and drink locally, including new spaces like the Brewport cafe on Main.
"You are celebrating the community," Hannon said of local shopping.
"It's the love of a small town," Buck added.
The Red Barn, a lifestyle boutique, has also made a comeback on Main Street, and Cupcakes Boutique Galore is still a fan favorite.
The chamber soup competition will also be held this year. The competition will feature at least eight local restaurants showcasing their creations. Visitors can take a free tasting test, which will be blind. Participants will be able to vote for their favorite. The competition is from 12 p.m. to 2 p.m. at the Four Corners.
Small Business Saturday was created by American Express in 2010 to respond to small businesses affected by the recession. It has since become an annual tradition and has gained congressional support.