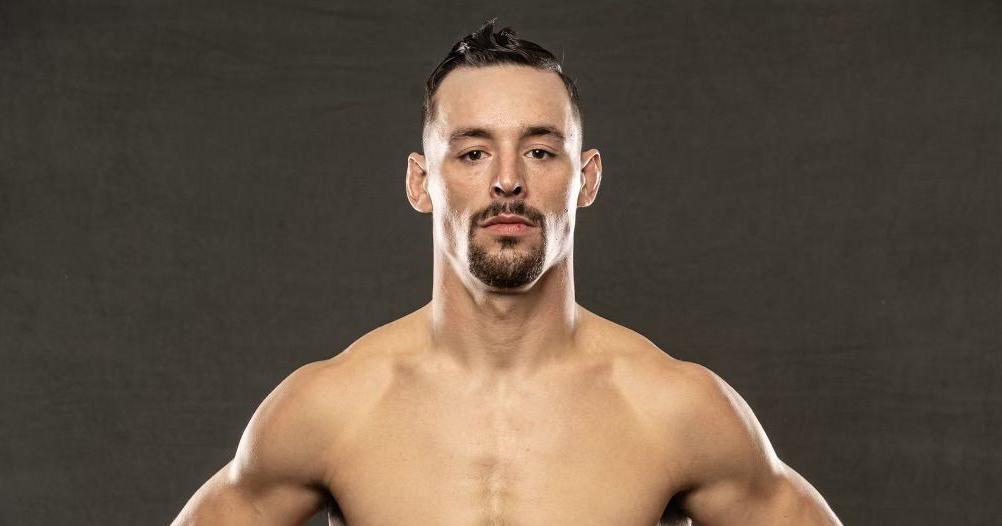 Small Town Montana Pipe Welder Fulfills Dream With Bellator MMA Tour Fight | 406mtsports
MISSOULA – Josh Wright is proud of his image as a small town Montana blue collar welder.
He plans to promote that image and an aggressive fighting style when he makes his Bellator MMA Tour debut on January 29 in Phoenix. The Florence resident, who grew up in Superior and trains with the Dogpound Fight Team in Missoula, is thrilled to be able to perform in front of a massive crowd live on YouTube.
"It means the world to me," said Wright, who has a 6-3 pro record. "I feel like the training of my entire life has led to this point.
"Now I'm finally getting to where I feel like I can be a full time fighter. My dream is coming true and I want to show the world how I fight."
At this point, Wright has managed to make ends meet as a traveling welder and boilermaker. He has spent many hours working in Texas, Georgia and South Carolina over the past year.
"That's actually part of the image I'm going to take once we get into Bellator," the 29-year-old said outspoken. "I'm going to represent the Montana way, hard work, no chatter, just get down to business and show how tough we Montanais are."
Wright will fight on the Bellator MMA 273 undercard, an event marked by the world heavyweight title fight between current 265-pound champion Ryan Bader (28-7) and interim heavyweight title holder Valentin Moldavsky (11-1). This fight will air on Showtime.
Wright will face Brazilian Weber "The Silverback" Almeida in the featherweight division (145 pounds). The goal is not just to win, but to land an extended contract with Bellator. On January 29, Wright's workplace will be made up of Dogpound Fight Team friends / training partners Matt and Conall Powers and Rafer King from Missoula.