The Mask Mandate polarizes Bluffs Parents, Students; small group of students leaves AL Wednesday | Education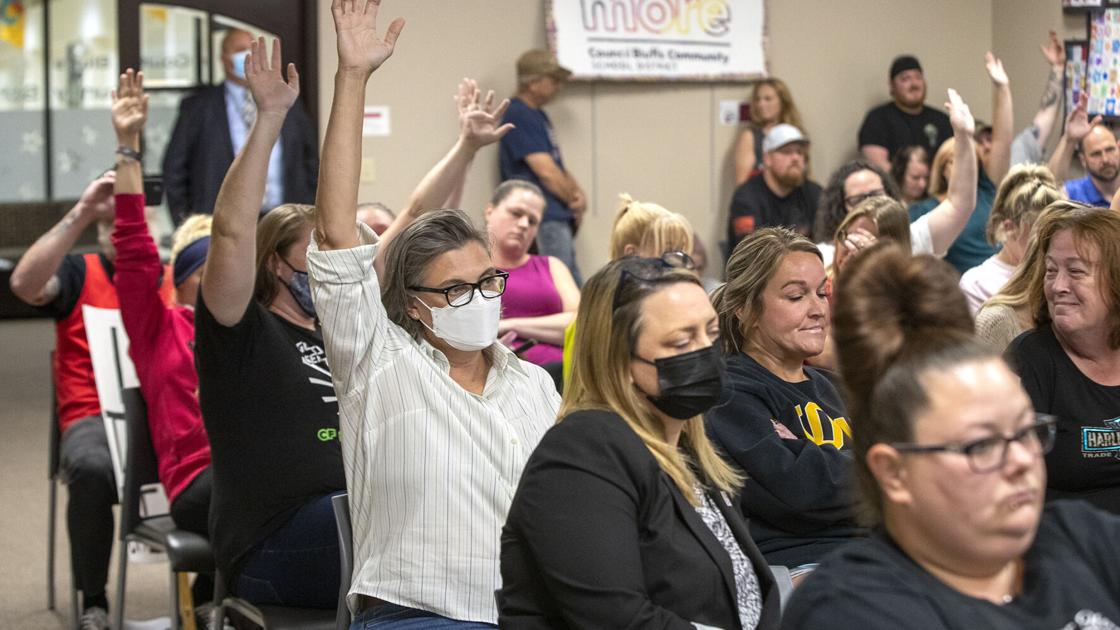 [ad_1]
Others in the room started shouting, saying, "You've failed in your schools before."
Around this point in the meeting, LaFerla asked for a break.
"Are you really prepared for all of these chases?" Said a man. "Show me the science that shows masks work. It won't save you. You are starting a fight – and I will fight.
"We can vote against these people today," he told the crowd. He asked for a second and a third, then a manual vote. "They failed everyone!"
The crowd was not able, in fact, to vote against the board of directors at the meeting.
As more and more people started to scream, the board members quietly left the room, followed by the school employees. A police officer entered and stood next to the seats, watching. Then two more entered, then another. The meeting participants slowly moved into the hallway, where they continued their discussion.
The anti-mask sentiment reappeared on Wednesday during a small outing to Abraham Lincoln High School. About eight students went out at one point or another between 12:15 and 12:45 pm Two mothers of the students also went to the school and joined the students. Finally, Ruben Cano, director of high schools, came out. A mom asked if students would be required to wear masks. He said they wouldn't and wouldn't be sent home if they refused to wear one. A few students said their teachers "shouted" at them not to wear masks. Another student said she hadn't worn one all day and none of her teachers said anything.
[ad_2]